By Judy |
18
December 2021 |
0
Comments
What are Nail Stamping Plates and Why Do You Need to Choose Stamping Plates?
What are Nail Stamping Plates and Why Do You Need to Choose Stamping Plates?

Nail Stamping plates have something for everyone, whether you're looking for trendy prints, unique shapes, or themed designs.

Nowadays! Your gram is filled with pictures of different kinds of nails. Many people think of getting these designs on Their nails. They wonder and ask: How can I get these trendy and elegant designs on my nails? It is the question of the day! It means you don't know about nail stamping. Here in this blog, I have mentioned nail stamping and choosing amazing nail stamping plates for you.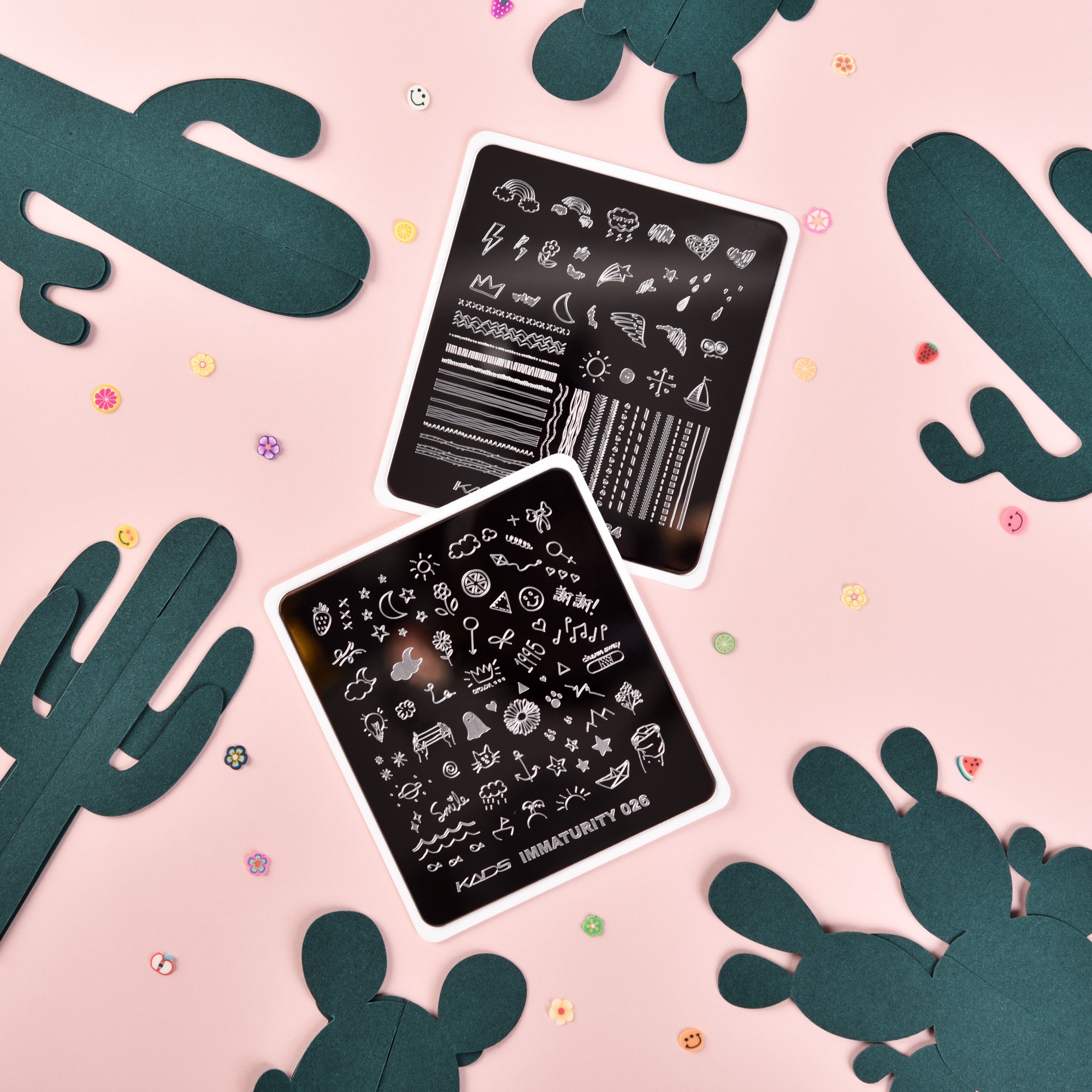 What is a Nail Stamping Plate?

Many people ask this question about what a nail stamping plate is. Let us tell you what it means. The nail stamping plate is used at the time of the manicure. The use of a stamper to transfer designs to your nails is a relatively recent nail art technique. Basically, you paint stamping polish onto an etched metal plate, gently scrape away the Excess polish, and then Slightly press a stamper on the plate and pick up the design, Stamp it onto your nail. Once you get the hang of it, it's a quick and easy way to create elaborate and complicated-looking images on your nails. For a beginner, it is challenging, but with practice, it will become easier.


How to Choose a Good Nail Stamping Plate?

Indeed, nail stamping plates are loved by nail art lovers. Many nail stamping plates are available in the market that creates different designs. You can make fun, artistic, and trendy designs with these plates. Today I will tell you how to choose a good nail stamping plate.
Every stamping plate differs from others. One must choose a clean and deep etched stamping plate for high-quality nail artwork. This kind of stamping plate is Perfect for beginners, and the effect of Picking up patterns is good. If you are confused about how to choose well nail stamping plates. Look no further! KADS Nail Art is an excellent choice for you.



Not everybody has the same nails. Some people have small nails; others have large nails. You can choose nail stamping plates with small images if you have small nails. Likewise, if you have large nails, you should select stamping plates with larger images. KADS Stamping plates are designed according to the customer's requirements.
The most important thing to choose stamping plate is the pattern design. It is recommended to choose the pattern you like according to the desired theme and style.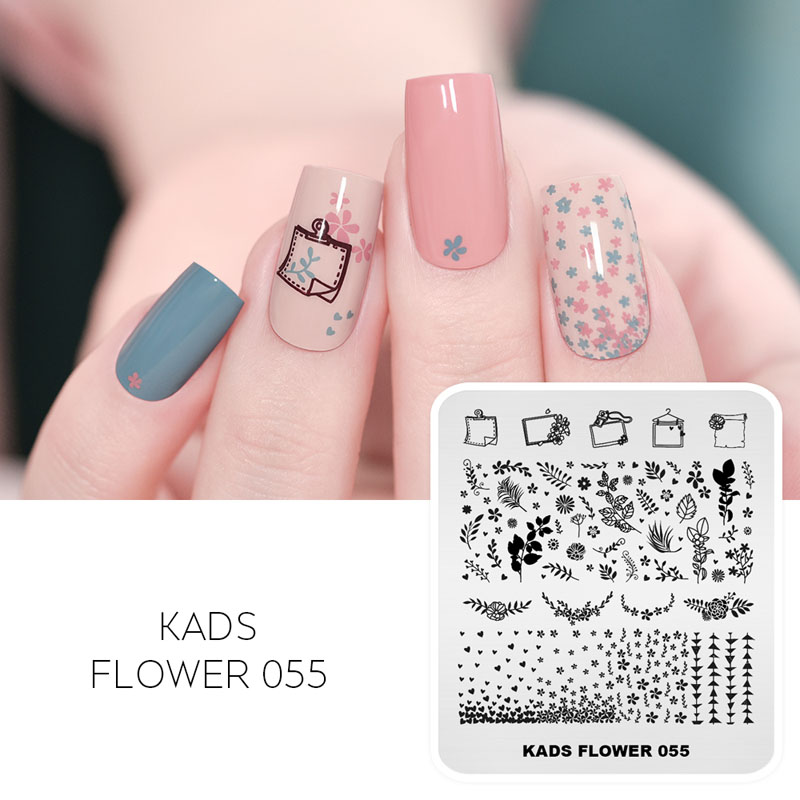 Why are nail Stamping Plates Trendy?

You'll have manicures for days with all of the stamping patterns. Each plate is meticulously created and precisely etched to get the cleanest images and crispest lines. Nail stamping plates will ensure that your picture is perfectly transferred to the stamper. Even if you're a complete beginner, these plates make mastering the art of nail stamping a breeze. Indeed! Picking a design for your manicure might be challenging at times. That's why these nail stamping plates aren't just enormous in terms of design but also in size. There are a lot of embellishments and full-sized artwork to look at on each dish. With just one plate, the options are unlimited. Plus, because of the broadest assortment — with so many options, you'll always be able to discover something that meets your needs. Leaf nail art, gold nail designs, lace stamping plates, line nail designs, flower nail art, and even minimalist nail art may all be used to create the manicure of your dreams!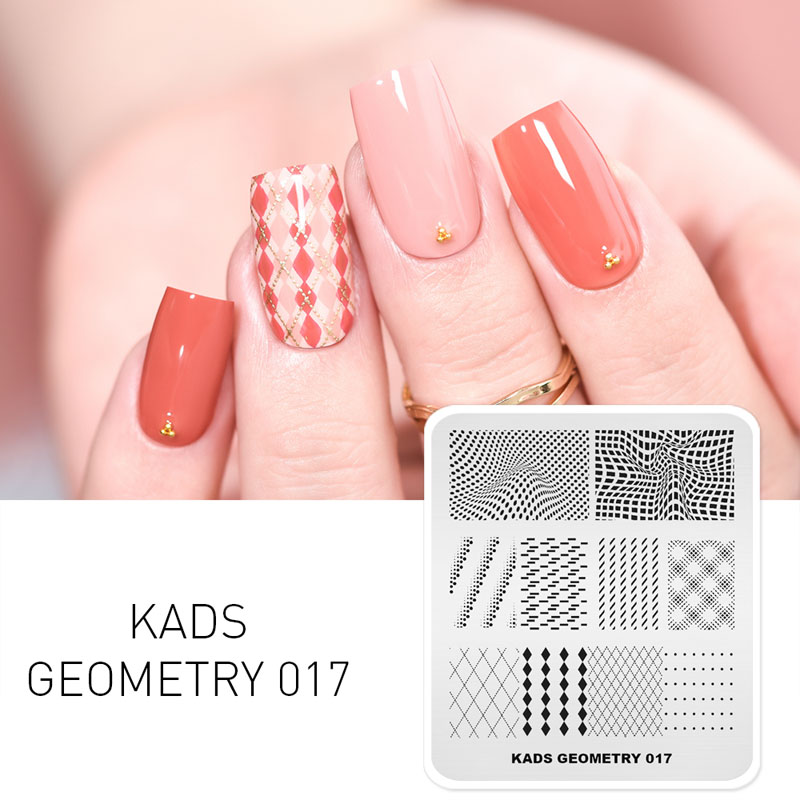 Reasons Why We Adore Nail Stamping Plates?

Indeed, nail stamping plates have revolutionized the nail art industry. These plates introduce nail art lovers to a new level of creativity, making the nail art process simpler and quicker. Below are a few reasons we adore these stamping plates and why we think you should.
1. These stamping plates have endless nail designs options. You can create masterpieces with stamping polishes and plates from woodland creatures to sophisticated patterns.
2. With the help of these plates, nail art design has become more manageable and affordable. Now you can create stunning nail designs at the comfort of your home. Thanks to these trendy nail stamping plates.
3. Instead of searching the internet for the biggest nail art trends of the season, you can create your nail art trends. All you have to do is buy an eye-catching plate online, polish it, and stamp yourself with the status to set the trend.
4. Unlike the shell and stick design, you can reuse nail stamping accessories repeatedly. It means you can buy these nail plates and reuse them year after year.
5. Even with only one Nail Stamping Plate, you can create a variety of nail art. It has unlimited possibilities.


Why Choose KADS NAIL ART to Buy Nail Stamping Plates?

At KADS Nail Art, we are constantly updating our plates with the latest styles and themes so that our fans always have new designs to enjoy. We have hundreds of designs just waiting for you to put on your nails. The themes include nature, fashion, Chinese, flower, Christmas, zoo, Halloween, immaturity, ocean, etc. All patterns are original designer. Whether you want simple or complex, cute or Cool patterns, you can find your favorite here. When you want the best product on the market with sharp, deep engraving patterns, the choice is KADS. Get perfectly delivered designs every time with our nail stamping plates? With hundreds of styles to choose from, these perfect and trendy nails are just a step away from you. Browse our latest line of stamping plates to create the perfect nail designs.



Summary
Nowadays! Nail art is so famous. Everyone wants to have beautiful and designed nails. Do you also want to have such designs on your nails? We know you surely would love it. With the help of nail stamping plates, you can have those elegant and chic designs. Earlier in this blog, we mentioned nail stamping nails and why you must choose those stamping plates. KADS Nail Art is a go-to choice for your nail art designs. Choose these nail art plates and create the manicure of your dream.
Leave a Reply
Your email address will not be published.Required fields are marked. *