By Judy |
16
November 2021 |
0
Comments
Your Guide to the Ultimate Know-How About Nail Care Tools
Your guide to the ultimate know-how about Nail care tools
Nail grooming is an essential part of one's hygiene, although
it
is often not paid much attention to. An important aspect of nail
care
is using the several kinds of tools involved to ensure your nails are on their best looks. Read on to gain knowledge about the different kinds of tools that are involved in manis, padis, and overall nail
care.
Nail grooming is further divided into its two major branches: manicure and pedicure.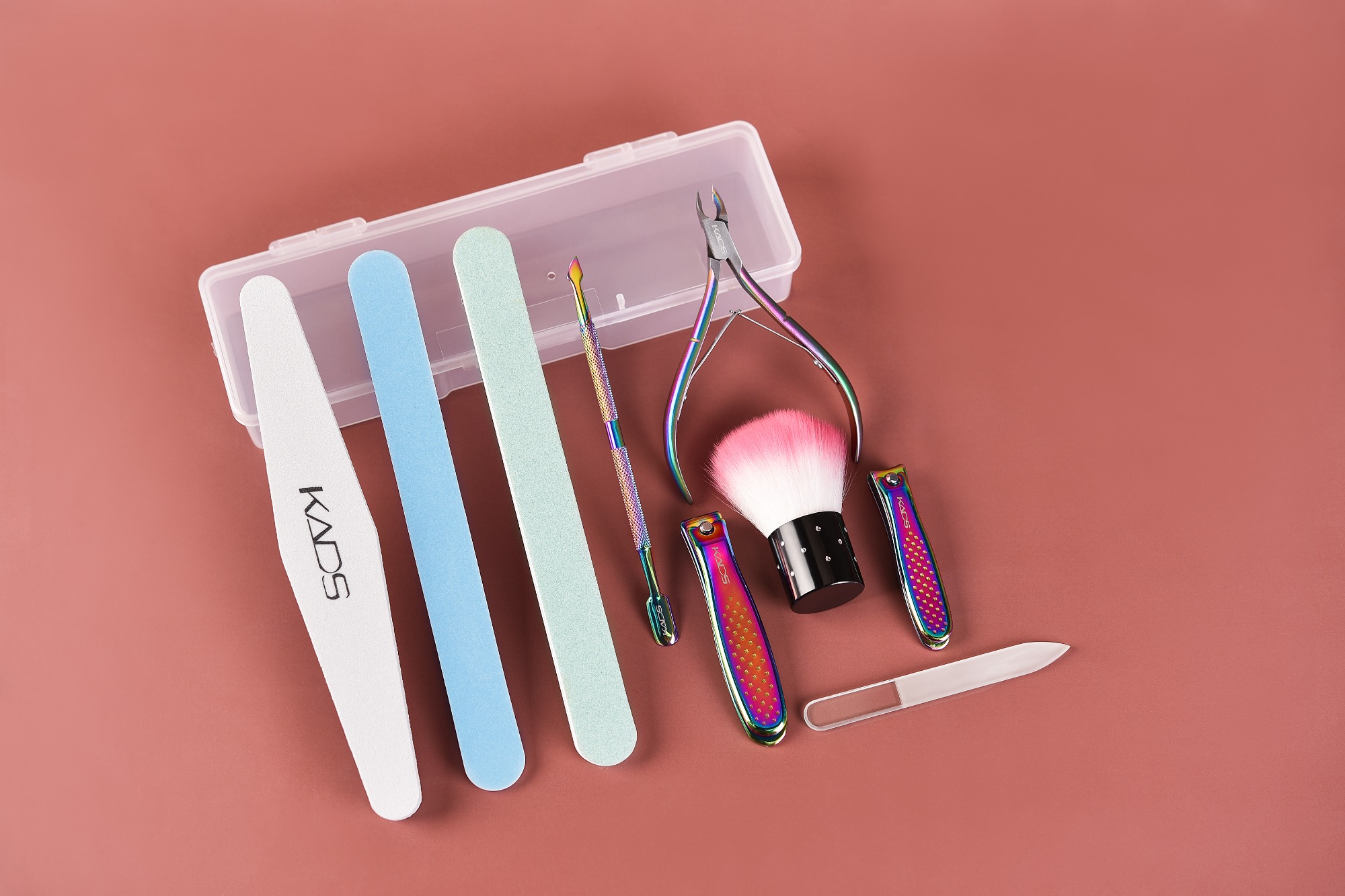 It is extremely important to take utmost care of your hand and feet as neither of them gets a day off. This is especially important in cold and harsh winters wh
en
the extreme weather takes a hefty toll on your skin and nails without any mercy.
Not only can regular manicures & pedicures provide numerous great advantages for your overall well-being and health, but they also help keep your hands and feet looking young and fresh.
In addition to that, they also help to keep many different kinds of infections at bay. Now, to mention the main reason why people get manicures and pedicures done: the beauty aspect.
In this era of rapidly changing fashion trends and modern ways of style and glamour, the phrase "getting your nails done" is as prevalent as ever, and the first step to that is getting a manicure or pedicure done.
The hot topic of today's conversation is not about manis or pedis but what they are talking about: the tools that make them possible.
Just like a goldsmith's hammer or a warrior's sword, a nail specialist's tools are rarely given much significance as compared to the result which they yield. Being extremely underrated in the world of fashion yet holding all the significance they have, we will today give them some recognition so that our nail
care enthusiasts are enlightened about what actually goes behind the seemingly soothing yet rigorous process which leads to a person having fresh hands and feet.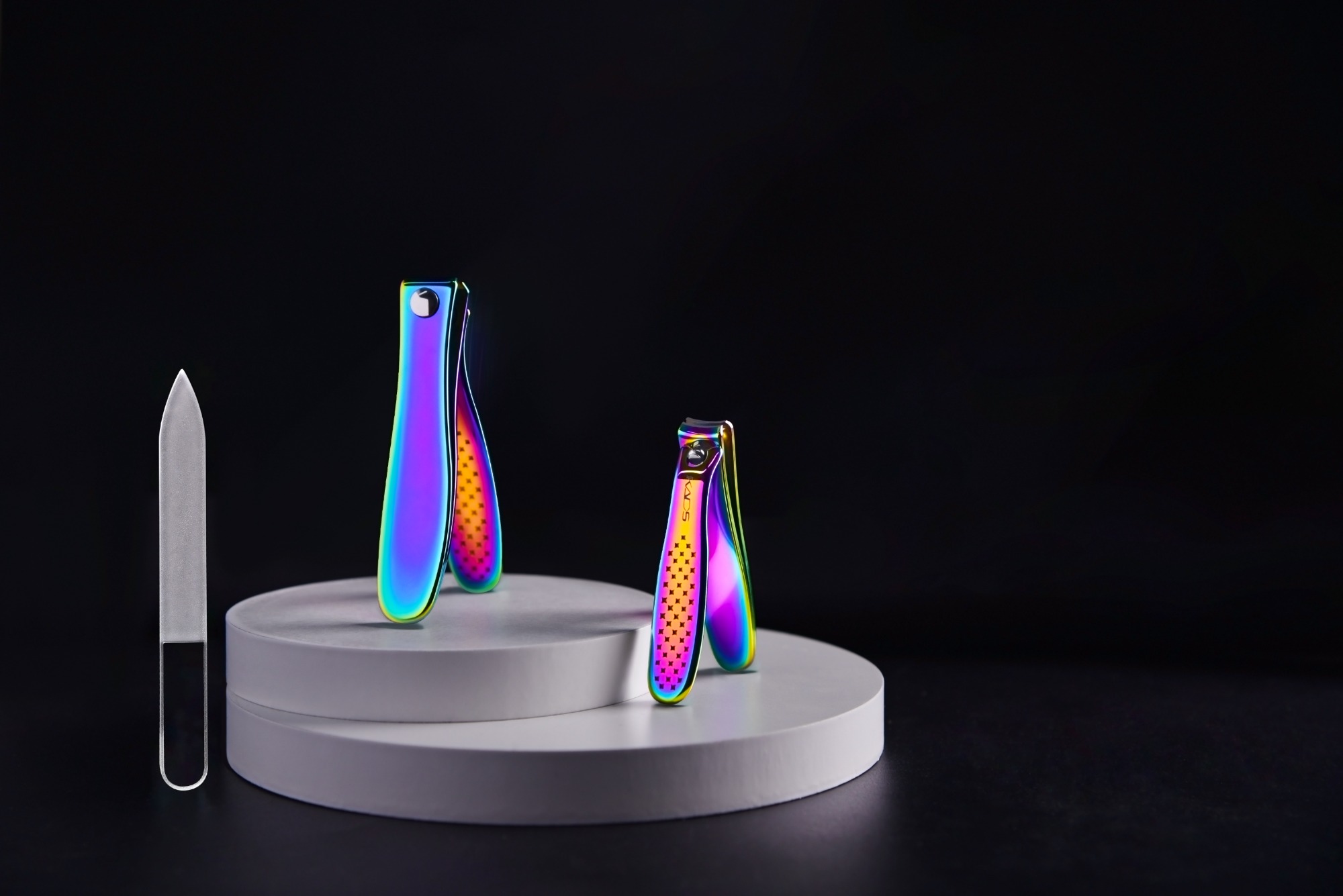 Why is grooming your nails necessary
1. To avoid any fungal infection
Nail problems can often be major symptoms of a medical condition that your body is facing, such as an infection throughout the body, breakout of certain bacteria or anything of the sort. Not only do your fingernails and toenails help to keep your fingers and toes safe, but they also help protect your overall health.
Thus, they require proper care and attention using nail tools unlike any other part of your body. The bare minimum of which is keeping your nails dry and clean in order to avoid any kind
s
of infection that can have dire consequences for you later on.
2. For proper hygiene
Proper hang hygiene and etiquette
include regularly cleaning and trimming your fingernails using proper nail tools, as they may become habitats for germs of many kinds along with dirt and grime.
Thus, a good nail care is very important to keep not only your nails free from any hurt or damage but to save your body from the possibilities of being infected by a variety of diseases. This simple act thus has multiple advantages for the whole body, other than itself.
3. Creating a first impression
Humans have been programmed so that we use communication-enhancing skills naturally in our conversations. These range from not only hand signals but gestures as well. This makes it relatively easier to explain our thoughts.
Understanding that, it is extremely important that the focus of the person we are talking to does not, at all, shift from us to our possibly untidy hands or feet.
Oftentimes, a broken or discolored fingernail often leads to a terrible first impression. This can easily be avoided if one uses the right nail tools and gets themselves a mani
and
pedi regularly. Because remember, nicely manicured hands can help leave the very beautiful impression that you are aiming for.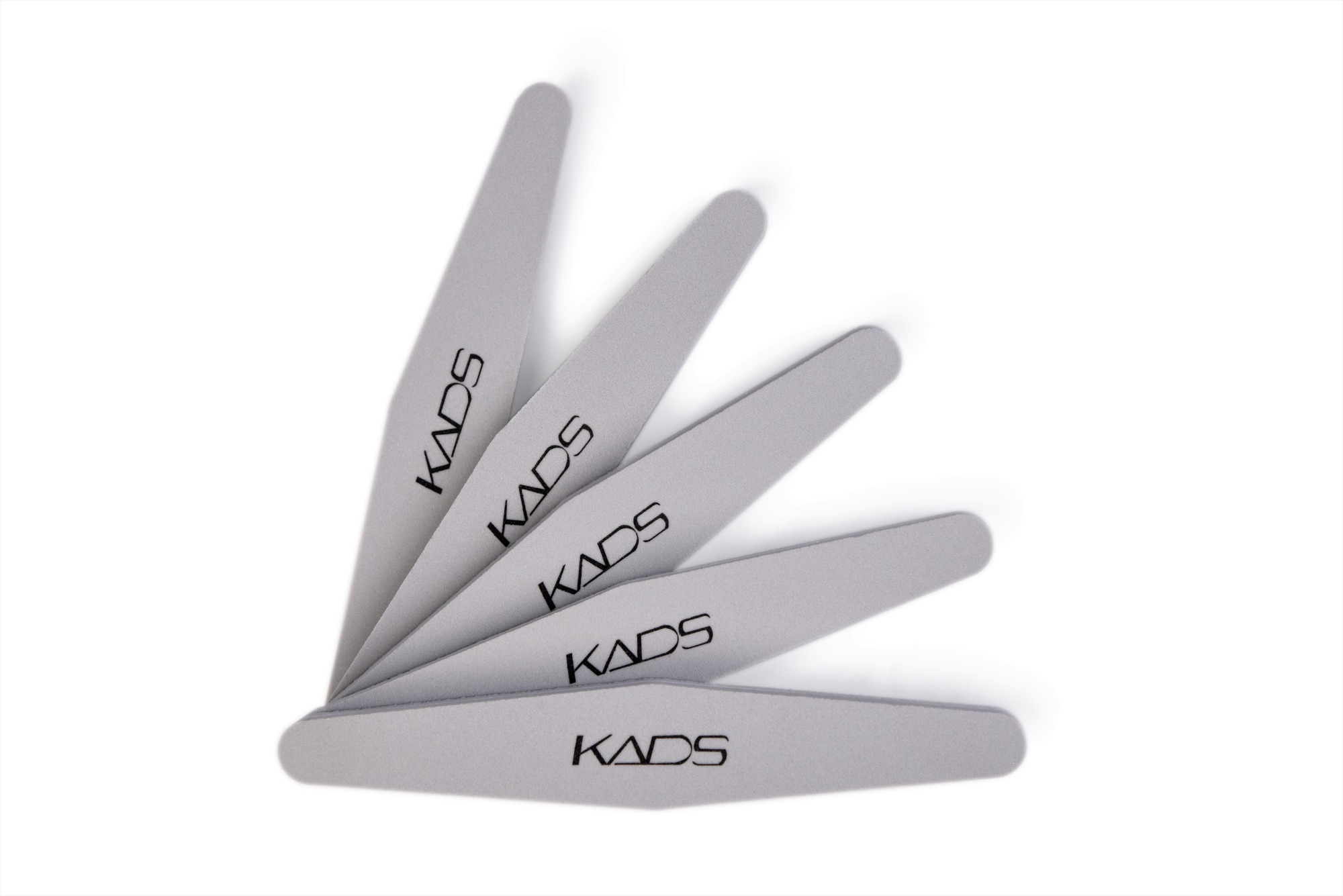 4. Standing out
from the crowd
If you want to stand out of the crowd then it's of utmost importance that you pay equal attention to your nails, their hygiene and how they look. For example, if you are the kind of person who is always the center of attention at every party and every activity or if you want to be that person then nail hygiene is what you should be concerned about.

Knowingly or unknowingly, people do notice your nails, how clean they are and how you've maintained them. So if you really want to make a lasting impression then you shouldn't ever forget about your nails while focusing on other aspects of your hygiene. Thus, it becomes clear how important of a part the hygiene of one's finger and toenails play in their daily lives.
Obviously, it is not always possible for you to keep going to the salon on a regular basis to keep your
n
ails
'
hygiene
looking well regulated. The most significant example of this is of the times since the advent of COVID-19, when lockdowns were imposed, and people were confined to the boundaries of their homes. Salons closed down, and DIY manis and pedis took the throne.
Thus, reviving the tradition, here are a few must-haves in your nail grooming kit.

Mani & Pedi Nail Tools Essentials
1. Exfoliators

Just like you exfoliate your facial skin to remove dead skin cells, an exfoliator in this case works the exact similar way.

It helps you to get rid of all of the dry and rough skin that accumulates in the heels.
The exfoliators usually include two parts: the pumice stone and the metal rasps. The metal rasps are to accommodate the rough foot files and accumulated dry patches, while the pumice stone offers a soft supplement.

Both these parts help to acquire a smooth finish, especially on your heels.

Usage: The pumice stone can be used on the bottom of the feet to scrub away any and all dead skin once your feet have been soaked in warm water for at least 15 minutes.

2. Cuticle Nippers

These are used to trim ingrown nails, along with treating tough cuticles and dry skin. Not only does this product last surprisingly long, but it provides a perfect nail ending.

Usage: Lift the dead skin of the cuticle away and upwards from the nail, and simply cut it using the cuticle nipper.

3. Cuticle Pusher

Cuticle pushers are a crucial nail tool as they help to remove excess cuticles from both the nail beds of hands and feet. This also helps to seal the ends of the nails.

The quality of the cuticle pusher depends on the number of $$$ you're willing to spend. A metal cuticle pusher is always preferred, although a cheaper version is available in the markets made of plastic. However, If your cuticles are soft and sensitive, you can even use a wooden one instead of using the recommended metal one.

4. Cuticle Remover

Following in the footsteps of professional nail care experts, a cuticle remover is crucial to the nail care process.

It helps to soften all the skin around the nails and thus eases the process of cuticle removal. This paves the way for an overall smoother nail care experience.

Usage: As mentioned above.


5. Cuticle Oils & Creams

Using the aforementioned nail tools catering to cuticles oftentimes leads to dry skin and ends along your nails. Therefore, this makes the usage of cuticle oils and creams almost essential as they protect the surrounding skin and tissues from any damage by locking the moisture in.

Pro Tip: These cuticle oils can be chosen from a wide array of choices available in the markets, but a normally available bottle of olive or flax oil may also do the same trick.

6. Nail Clippers

These are, without a doubt, one of the most important nail tools in any individual's nail kit arsenal.
Although every household obviously has more than one of these At present, a small-sized and handy nail clipper is extremely necessary to fulfill your nail kit.

Trimming your nails from time to time is extremely necessary for not only healthy nails but a healthy lifestyle and overall health that comes with it.


7. Shaping Tools (File)

As mentioned in the title, shaping tools include a nail file or what's usually known as an "emery board".
While obviously, a metal filer would last longer in the long run, but for someone who's on a budget but still wants to use a basic and easy tool, having an emery board is a way to go.

Not only is it cheap but also long-lasting, not to mention dual purpose. It is available in many colors for purchase in the market.

Usage: After using the nail clippers to trim your nails to the desired length, file your nails straight across the entire nail in one direction.

8. Orange Wood stick

This is a small multi-purpose stick that quite closely resembles a toothpick at first glance if not looked at closely.

This is essentially an alternative to a cuticle pusher.

Or it can also be used to clean your nails to remove any dry skin or dirt from under them: thus, being titled "multi-purpose".

Usage: Using the sharp pointy part, push the cuticles down at the corners of your nails.

9. Buffers

An appropriate buffer is your secret to having smooth and shiny nails.

Not only does it leave your nails with a permanent yet natural glow, but it can also be used to smooth nail ends or for fixing a cracked nail.

Although its usage seems quite similar to a file, the latter and the former are two completely different tools used for completely different purposes. Thus, it is one thing that one should never be confused about.

Usage: While holding the buffer parallel to your nail, use unidirectional strokes to buff your nails in a unique "X" shape, which will help to give them that unique look which you are aiming for.

Thus, these are a few nail kit essentials that every nail care enthusiast must-have! We hope this article is helpful and knowledgeable for you.

SHOP KADS Nail Art and explore a wide collection that is super worthy to buy. Here you can find almost everything that probably will be helpful for nail grooming as well as beautifying your hands. Each and every product is up to the mark. KADS Nail art has been supplying products all over the world for decades. We have successfully made such a big name internationally so you can try our top-notch and extremely affordable products. We are rare because our manufacturers are highly professional and always introduce premium quality products. Try us and we assure you that you will be getting exactly what you are paying for.
Leave a Reply
Your email address will not be published.Required fields are marked. *