By Judy |
19
November 2021 |
0
Comments
Must Have Nail Supply For Every Professional
It goes without saying that nail technicians are growing
around the globe and it makes sense because people nowadays are obsessed with nail art and manicures etc. So if you are thinking about starting your career as a nail technician then know that this is the right field to opt for especially if you are interested in it.
The only main challenge that you have to be aware of is the fact that there are several nail professionals out there with unbelievably good skills. In short, there's going to be quite a tough competition that you'll have to face but with the
good
skills and the right equipment, we assure you that you'll be able to make it to the top.
Speaking of which, today we are going to talk about the most important nail supply that you need to get started with your profession as a nail technician.
When it comes to nail supply, the list just goes on and on but today we are going to jot down the most important items you really can't run a nail salon without.
Must Have Nail Supply List for All Technicians
1-Nail Station/Desk
One of the most important nail supplies for your professional career is a nail station or nail desk.
I
f you are serious about your salon and want your customers to come to you
.
E
verytime
they need manicures etc then this is a must-by for you. Before buying a nail desk it's important that you first consider the space you have in your salon. So take proper measurements of the place where you'll be putting your nail desk and then start looking for one accordingly.
2-Table Lamp
Even if you have enough lighting in your salon, you still need a table lamp because sometimes the customers demand detailed nail work that requires extra care and of course extra light when you are working on a small and detailed design. So to make sure that nothing goes wrong and
you give your customers his/her desired results, you should invest in a
table
lamp too.
3-High Quality Manicure
Tools
It's obvious that you can't have a separate manicure set for each one of your customers. But when you are buying
the tools
, make sure to get the best one available.
There should be nail brush, nail decorations, tools including the file, cuticle pusher, cuticle nipper, display tools, tips, extension tools and so on.
No matter what it is you shouldn't compromise on the quality of your manicure
tools
or else you won't be able to make the most out of your manicure skills. In other words, if you want to satisfy your customers then invest in good quality manicure
tools that can work for you and for your customers for a long time.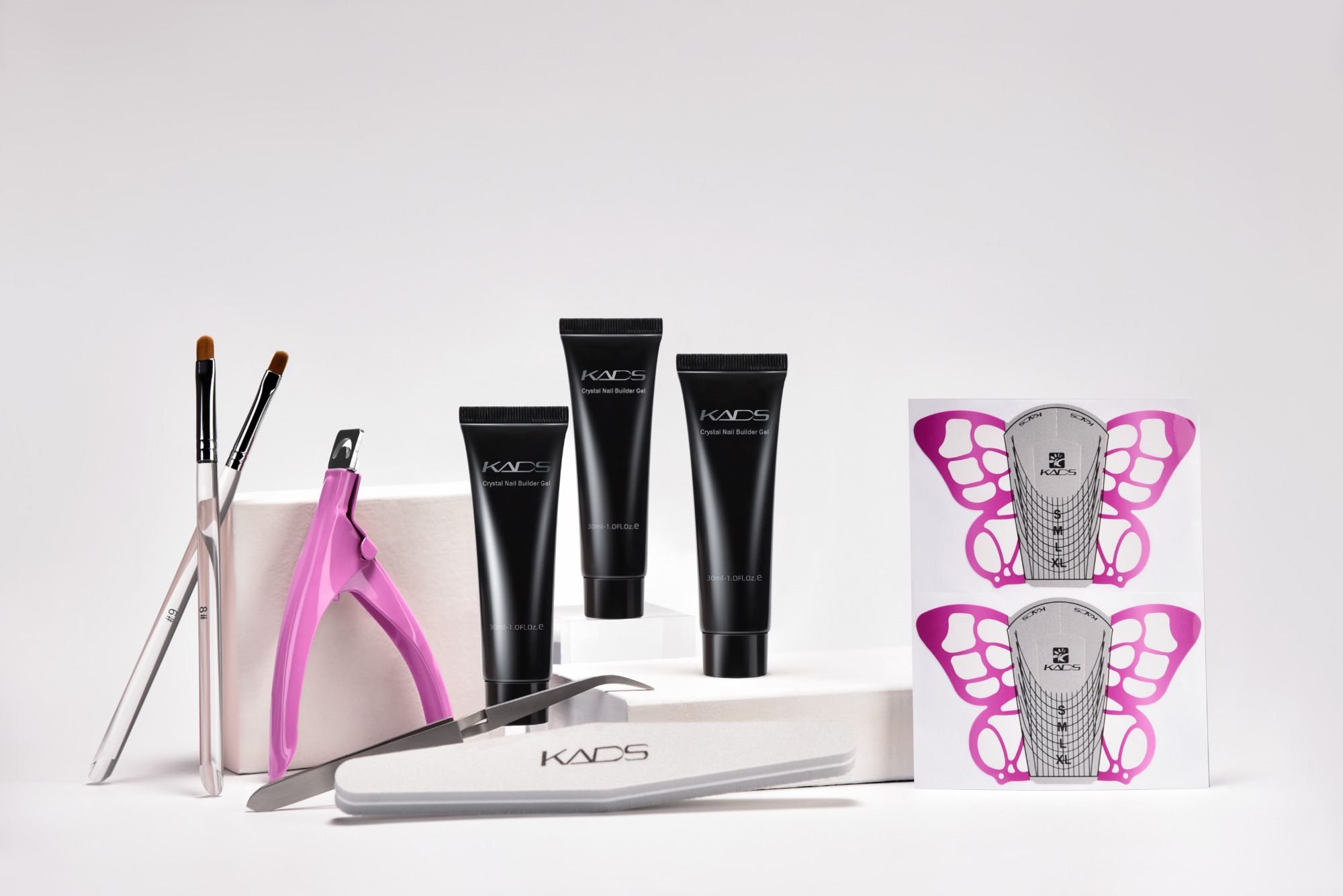 4
-
Nail Drill & Other Nail Machine
If you want to give
the best impression as a nail technician then having a high quality nail drill is a must for you. A nail drill can help you get your job done a lot faster than what you get with a nail file. For example, sometimes there are stubborn products especially on
acrylic
nails that won't just come off easily and sometimes shaping those nails with a regular nail file takes a lot of time. So in this situation, a nail drill can really come in handy to you and it can solve your problem within seconds. From removing any leftover residue to shaping your nails, you can do it all with a nail drill.
You also need a dust collector, a nail air compressor and a manicure bowl.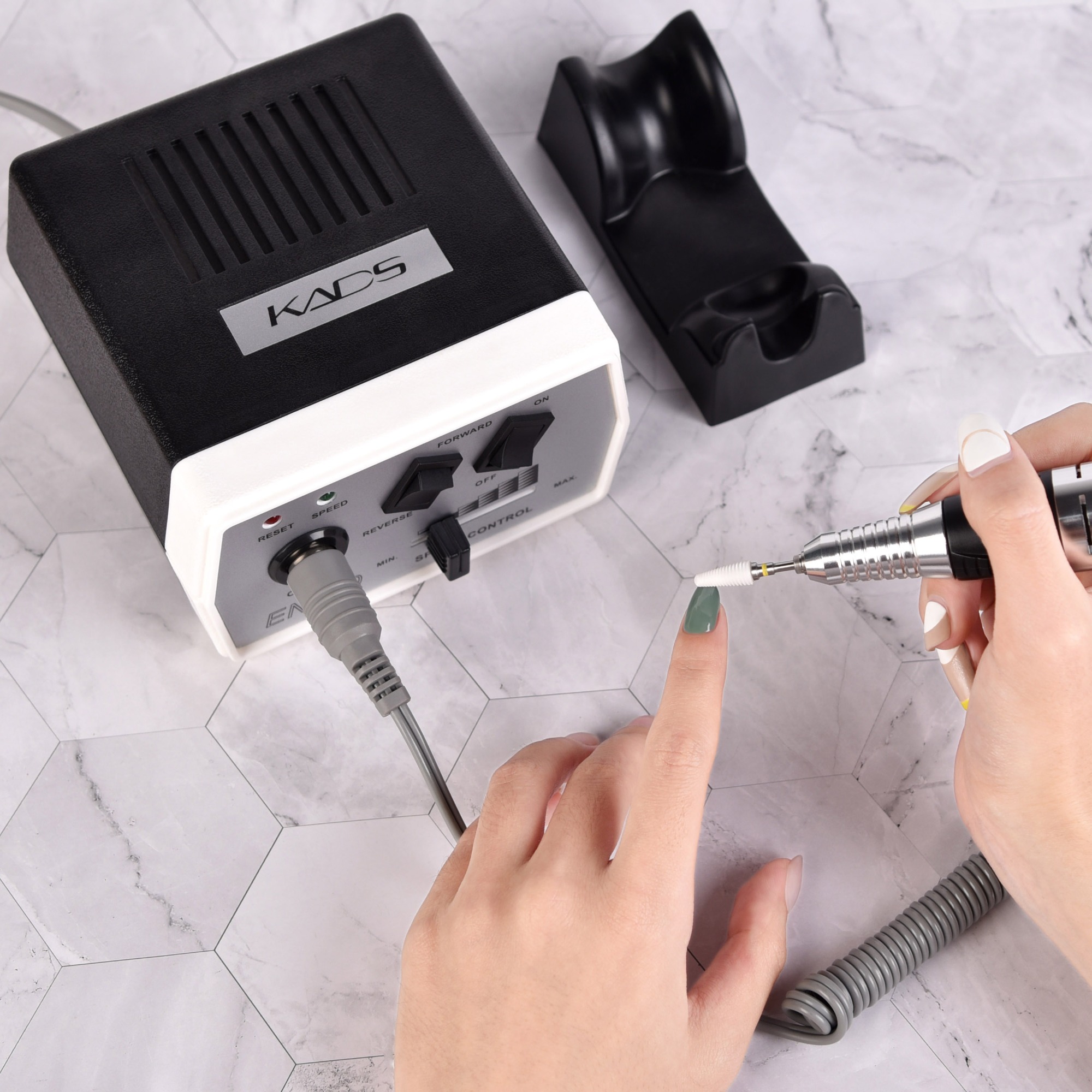 5
-Disinfectant
As a professional nail technician, you have to be very careful about the hygiene of your place and your nail supply most importantly. Believe it or not, customers do notice how clean you keep your supplies. So if you really want to win customers then it's important to have a disinfectant at your end. You are supposed to clean all of your tools right in front of the customer so that they know that you are careful about their health and
you don't want any infections or bacteria to transfer from one customer to another. This is great especially if you are in the process of building a reputation for your salon and want more customers to come later.
6
-Nail Dip
ping
Powders
Nail dip
ping
powders are the talk of the town nowadays and if you want to get the kind of attention for your salon then you need to adopt this fashion trend. Dip
ping
powders
is
an important part of your nail supply and you need to have the best ones available so that more people can come rushing towards your salon for di
pping
powder nails. The more variety you have, the better are the chances that you'll get more customers because dip
ping
powder nails do look great.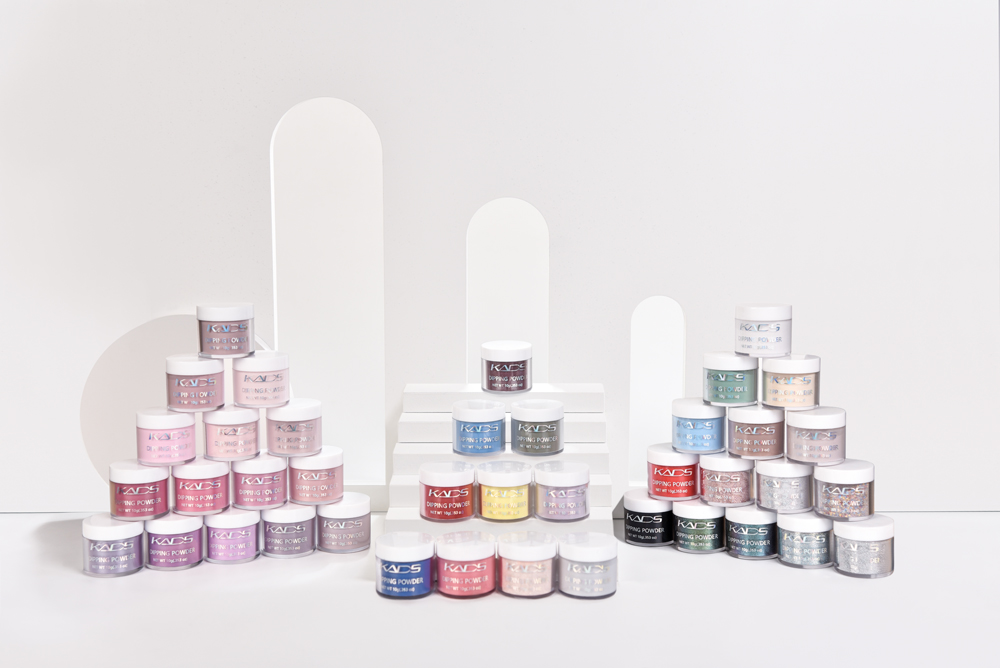 7
-Variety Of Nail
Gel
Polishes
It goes without saying that a nail technician is supposed to have a huge variety of nail
gel
polishes.
This is the main nail supply that will bring you customers so you need to work on your collection and make sure to buy as many colors as you can. The more variety you have, the better the results will be.

8
-Nail Polish Remover
You can't call yourself
a nail technician
without the right variety of nail polishes and nail remover and you probably already know this but if you've
forgotten to add nail polish remover to your nail supply list then do that now. You need a nail polish remover and not just any remover, but a quality one that can easily help you remove any stubborn nail
gel
polish
without any hassle.
9
-Acrylic Powder
Acrylic
manicures are a trend right now and you need to have the right nail supply to make sure that you are following this trend too. As a nail technician, you need to have a quality acrylic powder
,
so that you can provide your professional services to your customers.
Just buy the best ones and then see how customers will come rushing towards you for your services.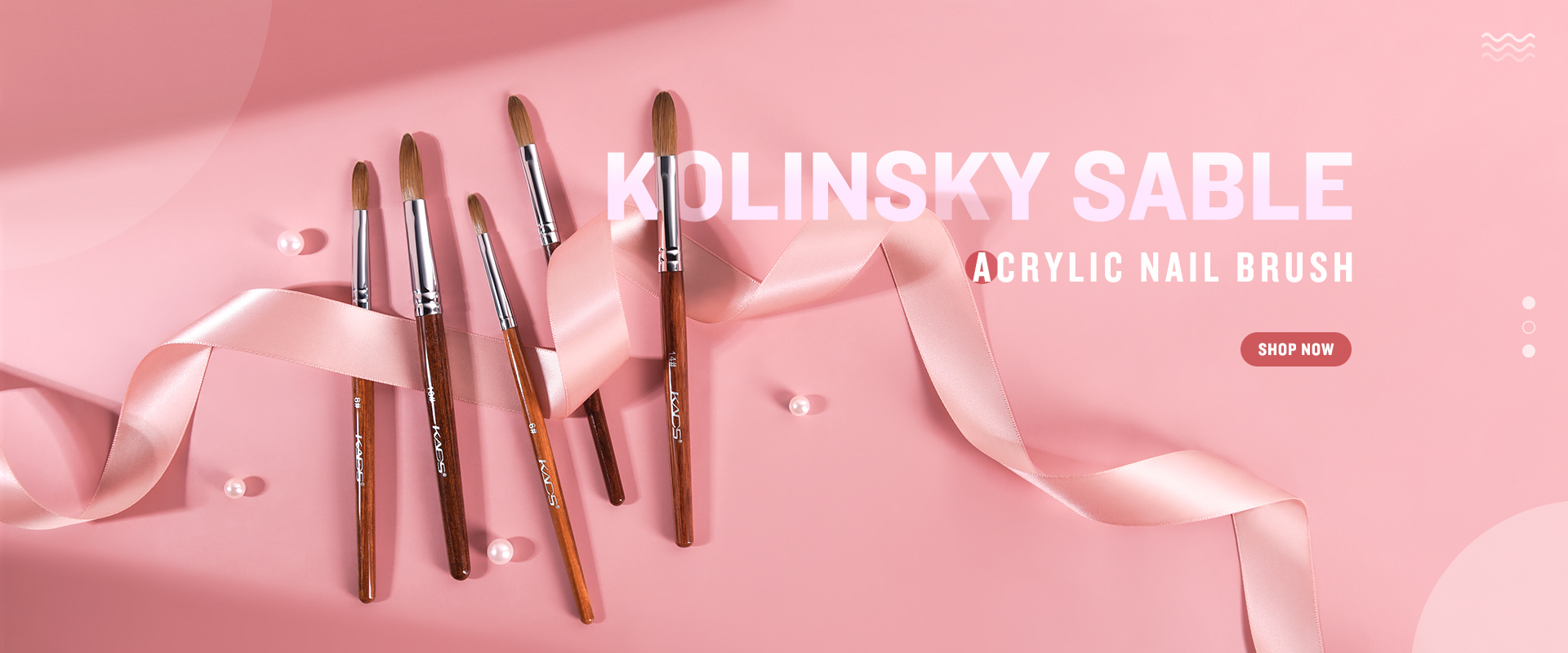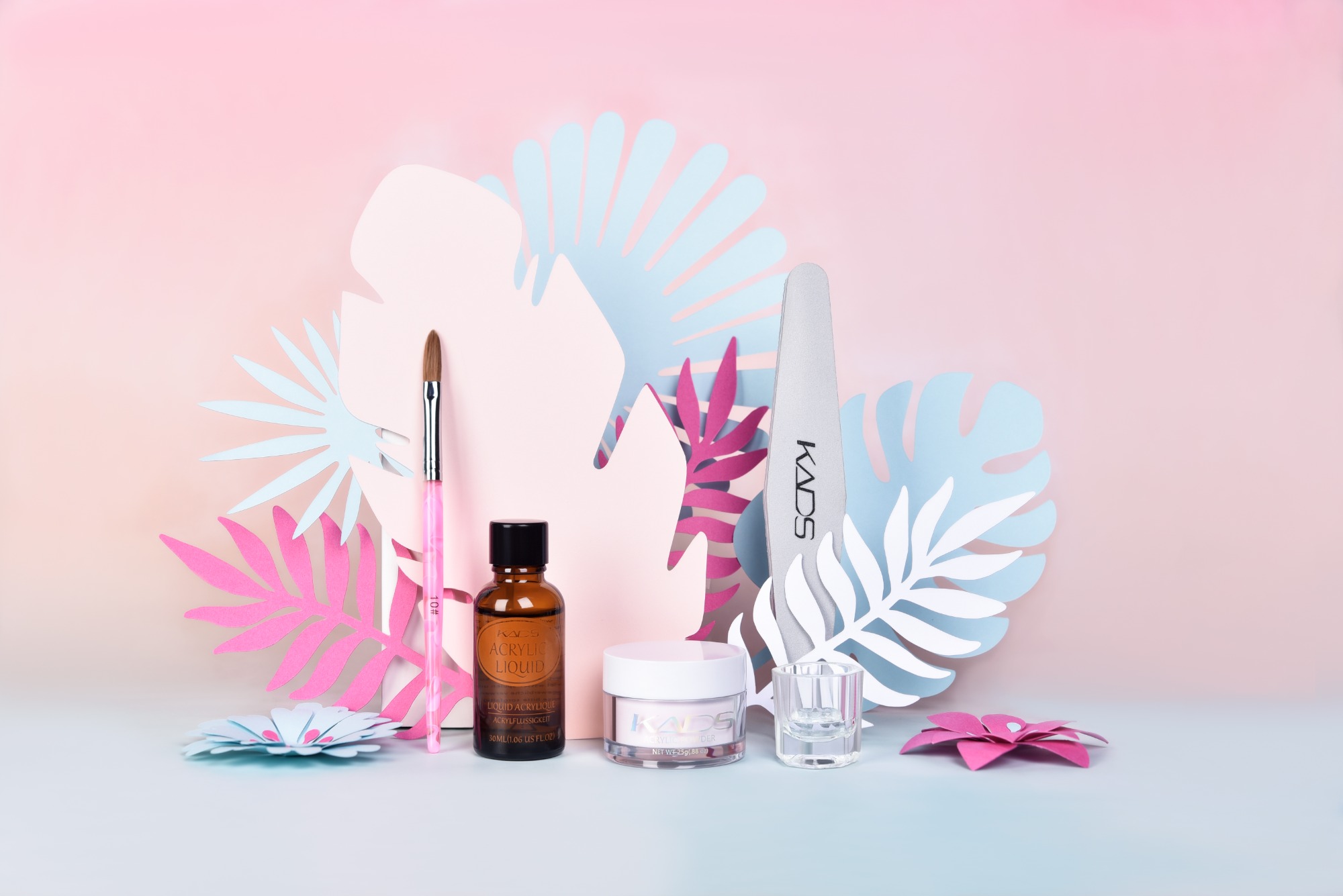 These are some of the basic nail supplies that every nail technician is supposed to have. Not just for a professional but even if you are someone who is obsessed with nail art and manicures etc then you need all of these things from the list above. In fact, it wouldn't be wrong to say that most people out there already do have the right nail supply to take care of their nails and to decorate them. So without wasting any further time, you should also get all of these items and make sure that your nails are well kept so that you can flaunt them easily.
Things to Consider When Buying Nail Supply
For a professional who is just getting started with this career as a nail technician, every single step is of utmost importance. You don't
only
need the right skills but you also need to have the right nail supply to make the most out of your passion.
Speaking of which, here are some of the most important things you have to consider when buying nail supply;
1-Quality
No matter how much we emphasize this factor, it'll still not be enough because quality is all that can make or break your career as a nail technician. Often people end up buying low quality products just for the sake of saving themselves some money. This is the one mistake that you need to avoid at all costs. You need to buy high quality nail supply so that it can work for you for a long time and it can also help you win more customers.
2-
Online Reviews
One of the easiest ways to check if a brand is worth it or not is to read the online reviews. It doesn't matter
Whether
you are shopping online or in the market because in both cases you just have to search for online reviews of the brand and see if it's going to be worth it. Now people usually leave reviews for brands in two situations. First is when they are super happy with the services of the brand and second is when they are disappointed or really angry. So these reviews sure can help you a lot in your quality nail supply hunt.
3-Prices
If you equate quality nail supply to expensive products, you are totally wrong here.
You see
that
it's all about the kind of research you are ready to do. If you invest proper time here, you can easily find quality nail supply at very affordable prices. In fact, we are even going to jot down the name of one of
the
most
reputable yet affordable nail supply brands later. So your main focus as a nail technician shouldn't be to look for the most expensive products but it should be to find the ones that really are worth your hard earned money.
These are some of the most important things you need to consider when buying nail supply of any kind. When you focus on all these three factors, we assure you that you'll be able to make the most out of your skills and your money and it'll be a great way to kick
-
start
your career as a nail technician.
Where to Buy the Best Nail Supply?
It's true that there are literally thousands of places available on the internet where you can easily find your desired nail supplies. But if you are new to this then things can get a little overwhelming for you and you might end up all confused and puzzled on where to buy and where not to buy.
To save you from this hassle, we are now going to talk about one of the best and the most affordable nail supply brands that can work wonders for you.
Here we are talking about none other than
Kadsnailart
.com. KADS has been around for years now and if you have a look at their collection, you sure will end up impressed because they offer
the best products that can help you whether you are a professional nail technician or someone who just loves maintaining his/her nails.
One of the many reasons that you need to try this brand is that it offers quality products without demanding a fortune from you. From acrylics to gel polishes, UV lamps and nail brushes, you'll find it all here at a very surprisingly reasonable price. So if you are on a budget and don't want to compromise on the quality then KADS is the one brand that can really come in handy for you.
Conclusion
This is all that you need to know about nail supply. Now that you know the essentials you need and the right place to buy them from, why wait? Get your hands on all of these important supplies right away and get started as a professional nail technician. Just know that to be perfect at what you do, you need tons of practice. So never give up on that and practice as much as you can to get the best results out of your efforts.
Leave a Reply
Your email address will not be published.Required fields are marked. *