By KADS |
08
October 2021 |
0
Comments
Hot Summer Nails 『KADS Nail Art』

Today, we've rounded up 10 of the hottest nail this summer. Everyone has a different idea
.
But there is always a reason for a style that is acceptable to most people. Take a look and see if you like one of the 10 styles we shared today.
French Childish Nails
The original version was first made popular by Rose, a member of South Korean girl
group
Blackpink. It was created by a South Korean manicurist
@nail_unistella
for their new album. French
manicure
is
adorable,
and can be done
by anyone or in any seasons.
In summer, more people are opting for color French. You can also add a little creativity to this base by combining plaid, cow, fruit, and any other patterns you like. So
you have
a lot of room to
design. E
veryone can
design French childish nails with her imagination by herself.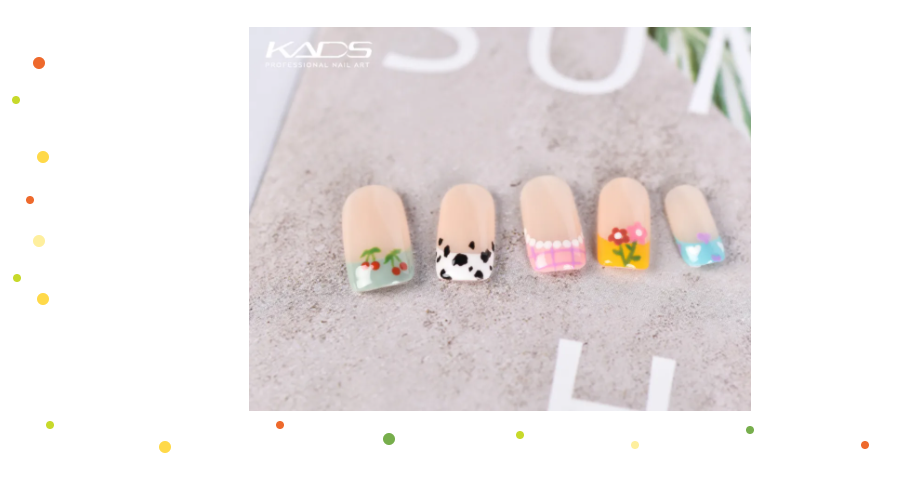 Glitter Nails
Korean sequins are all the rage this year
.
O
ne of the most popular styles is that they are spread all over your nail. It is mainly based on large sequins
. W
hether you choose monochromatic sequins or a mix of different colors sequins will look
nice.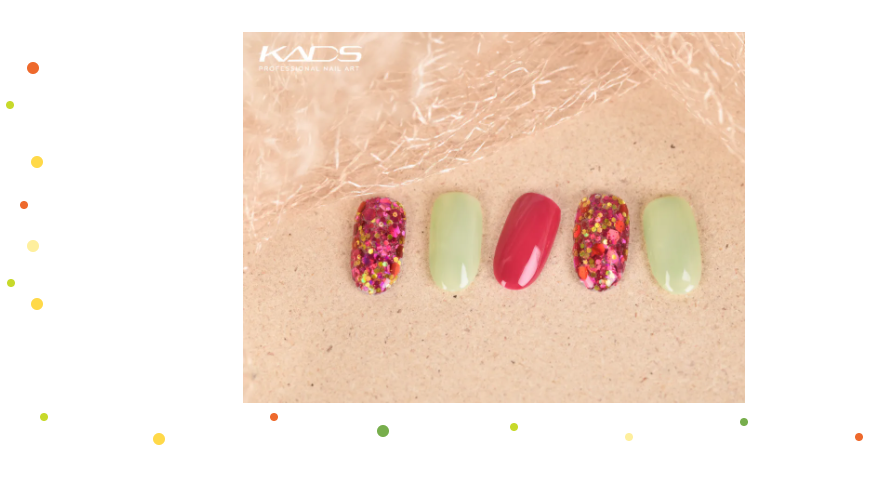 Four-pointed star Nails
Five-pointed stars are always popular, and this year's
the
hottest star
series is
the four-pointed Star. This pattern is so versatile! The most popular choice is a transparent or nude or
translucent
background with a white four-pointed star pattern. Actually you still can fold
reflective glitter gel
or
crystal stone cat eye
. And then
add a few small
diamonds
will be
more fairy!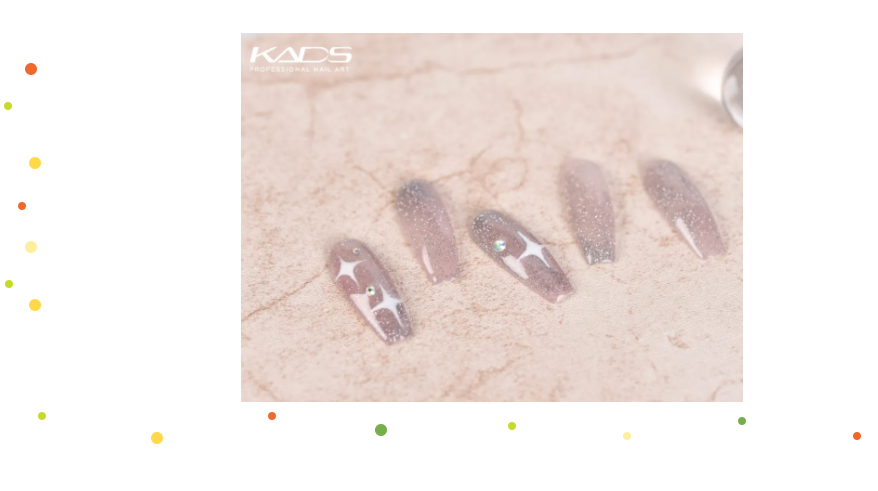 Checkerboard Nails
The checkerboard has made its way into every fashion item, from manicures to household items, fashion items and clothing. This design looks simple, but it is
versatile and comfortable-looking. T
he simple fashion
vibe
makes
people fall in love with it at first glance.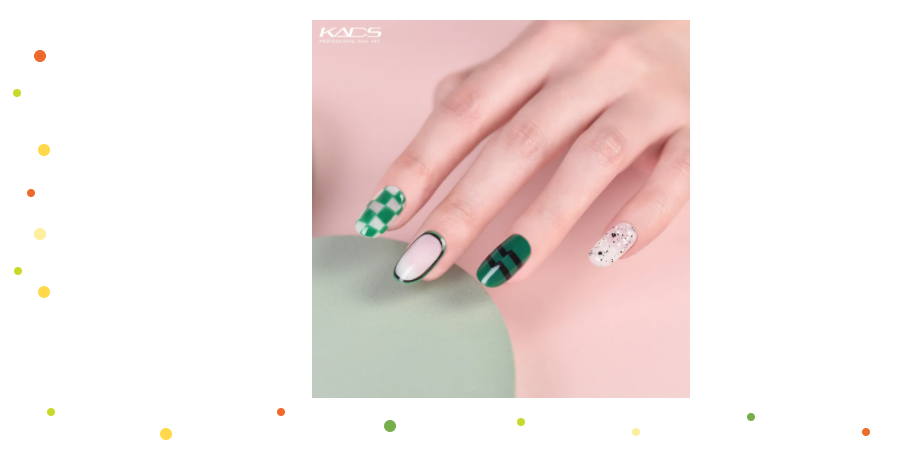 Colored Plaid Nails
Plaid nails are also popular all year round, but this year the difference lies in the
color combination
. Many
girls
are not
only
satisfied with one or two simple matching colors
. They think
summer should also be colorful. So the color
ed plaid
appears. The choice of color is relatively fresh candy color,
sweet and lovely.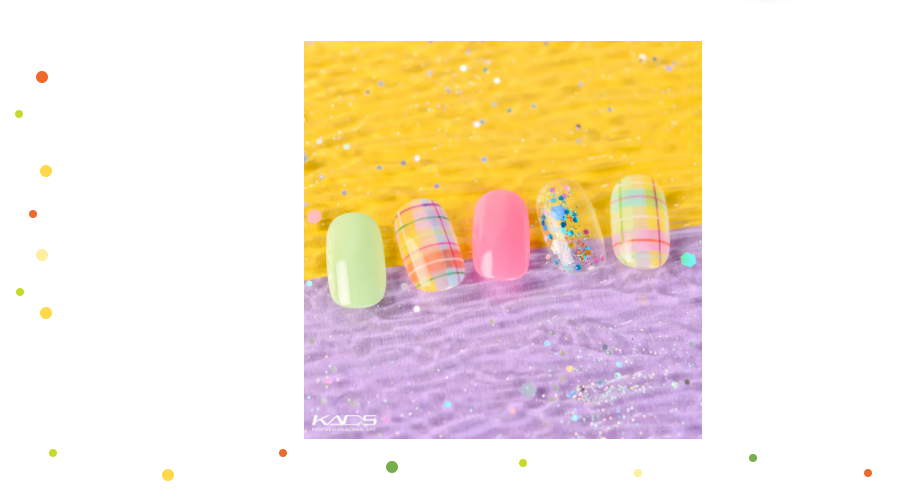 Translucent Floral Nails
No one can resist a floral manicure. Every summer, there are many
girls
doing this style of
manicure
. Hyuna manicures
that included floral design
used to be so popular
.
This year
floral manicure
is also very popular,
among which
the most popular style is transparent flower design
. Because
there is a more transparent sense of summer.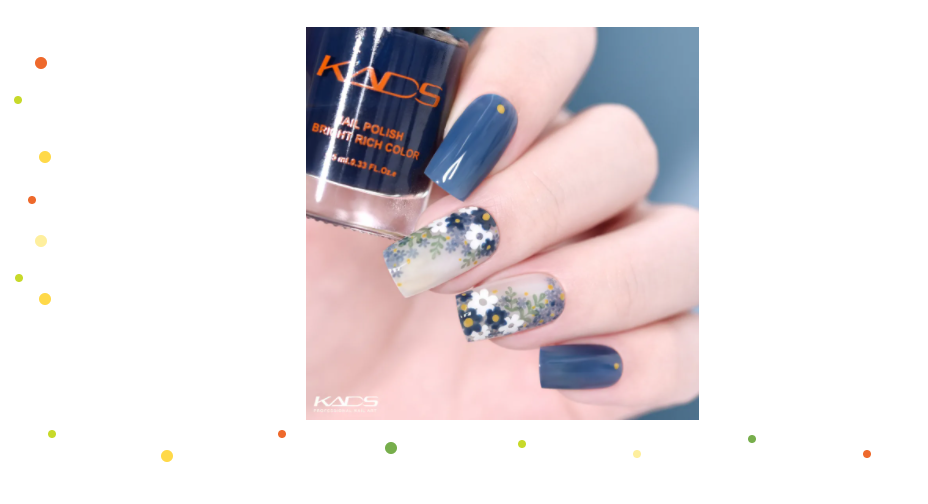 Simple Nails For Boys
There's always been a lot of
boy
s in the fashion world getting manicures. There are more male artists getting their nails done this year, so a lot of boys are following suit. The style of male
manicure
is basically based on a single color and simple patterns
. O
f course, there are also boys who like color and other patterns. Inspiration can start with some meaningful numbers, letters, some favorite brand logo,
or
hand-made fashion play patterns.
Some male style manicures also look good on girls. The fashion trend is sexless, and the same goes for manicures
Aurora Diamond Nails
Aurora diamond manicure began to pop up in these two month. The magic color polarizing aurora diamond manicure is the most popular style. It is characterized by focusing the diamond ornaments on the half part of the nail surface that is the position of the fingertip. The background is mainly bare and transparent. In the fingertip part, you can add sequins, glitter powder or pile the little diamond gel to make the fingertip more shiny.
It is quite fairy, and the whole focus is on the fingertip part. The moment of shaking the finger, the fingertip will shine.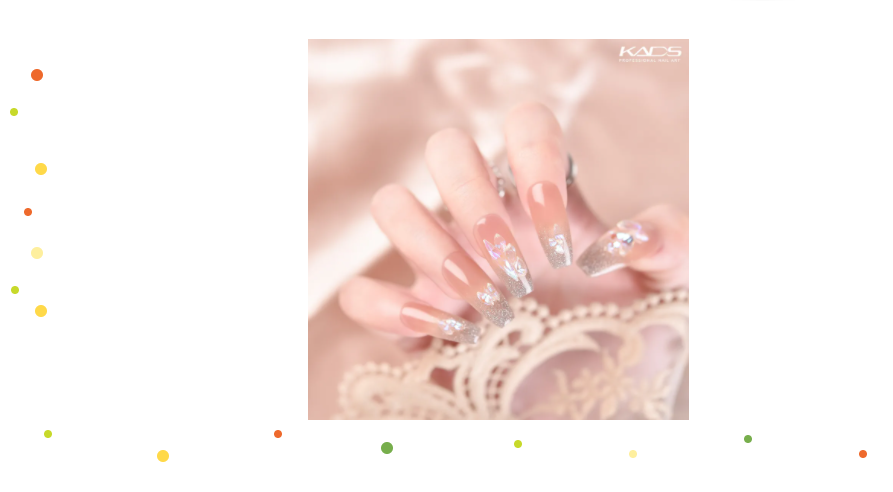 Y2K Millennial Spicy Nails For Hot Girls
Y2K stands for Year 2 Kilo, which is 2000 millennium. The style is full of retro feel and the sense of science and technology. Rich colors and exaggerated personality represent its characteristics. As you can see from this year
'
s trend, pure and sexy style is very popular, even in manicures.
The combination of millennial design and sexy style is a perfect collocation. Girls who love this style should have a look.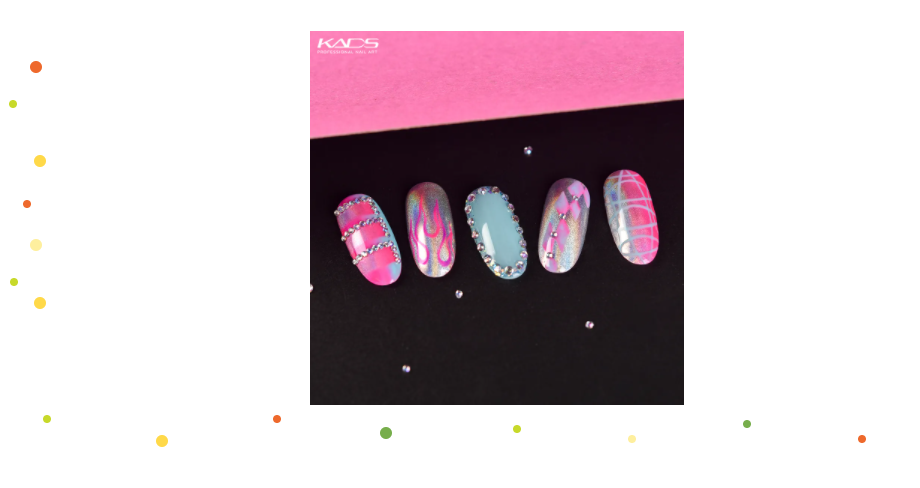 Three-dimensional Lines Nails
People
'
s pursuit of personalized and differentiated manicures has changed from two dimension to three dimension. In Japanese manicures, we often see 3 D metallic nails. First, use UV gel to draw simple lines on the nails at will, and then apply magic mirror powder to the nail.
This year, more and more people choose to use a combination of UV gel and coloring gel to make a variety of funny and cute three-dimensional nails. And it needs to be as stereo as possible. This one we made is not stereo enough. You can add a layer of UV gel.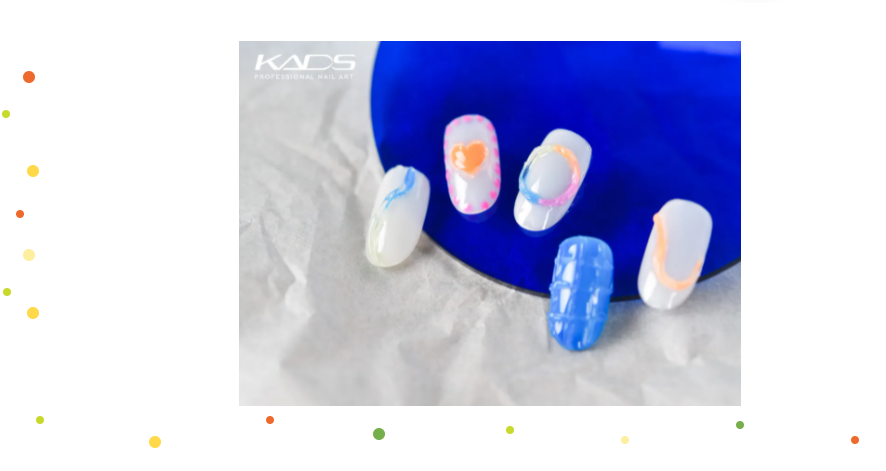 Leave a Reply
Your email address will not be published.Required fields are marked. *