By Judy |
09
November 2021 |
0
Comments
Best Nail Brush Kit Buying Guide
For starters, if you are thinking about buying a nail brush then know that this is going to be one great investment you'll make. With the right nail brush, you can work on any design
s
and nail pattern
s
of your choice.
If you are here today, it's obvious that you are one of those people who absolutely are obsessed with their nails and want to try different designs. However, you probably already know the fact that you can achieve the best designs with the help of the right nail art brush kit and this is what we will be talking about today!
How to Find the Right Nail Brush
You can easily find a nail brush in the market but most of the time, people make this huge mistake of buying the low-quality ones that don't perform well and can break easily. This is what you are supposed to avoid. If you really want the best value for your money then invest in a quality nail brush that delivers the expected results to you.
Here are some factors to consider when buying a nail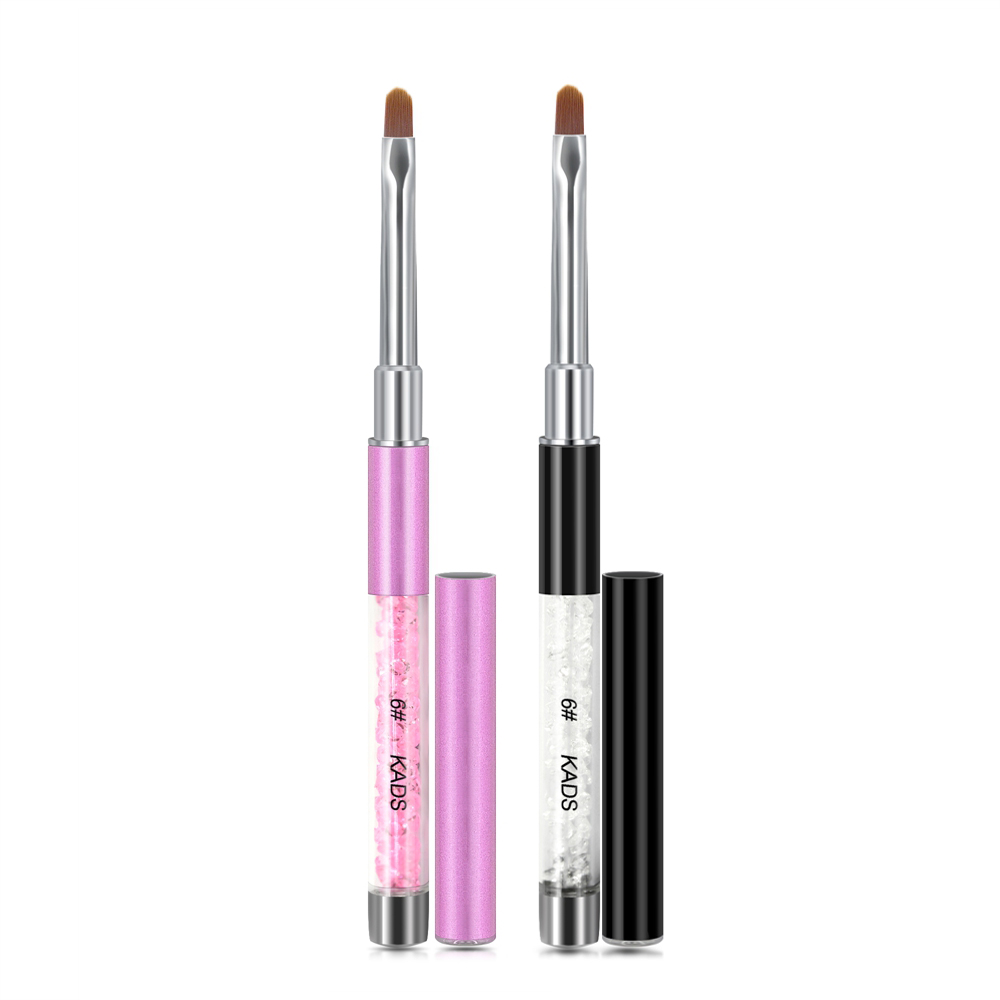 brush.
1-Choose One with A Quality Handle
When it comes to the handle of the nail brush, you have multiple options including wood, plastic and even metal. Now, this might not seem to be an important consideration but it actually is especially because you need to choose the right nail brush that's comfortable to hold. Moreover, it should be made of high-quality material because if not, the handle can break easily and then you'll have to buy another nail brush.
2-Consider The Bristles Of The Brush
One of the most important things to consider when buying a nail brush is the quality of bristles on it. Again, just like the handle, these bristles are made of a variety of materials so you have to pick yours wisely. As per experts, some of the best bristles on nail brushes are made of boar or pig hair but if you want, you can even opt for the nylon ones. The best nail brush will be the one that comes with both long and short bristles on it so that you can
design
your nails more efficiently.
These are some of the most important things to consider when buying a nail brush. What you must keep in mind here is that even if it means spending a little extra money, you should still opt for a quality brush that can work for you for a long time and give you the results you are looking for.

How to Use a Nail Brush?
You might end up with the best nail brush but if you don't know how to use one properly then it'll all be in vain. The right nail art brush can work wonders for you especially when it comes to designing and drawing different patterns on your nails. So if you really want to achieve the best results then you need to follow this process step by step.
To assist you in this process, we are now going to tell you about how to use a nail brush.
Step 1: Make Sure the Brush Is Clean
The very first step is all about ensuring that the nail art brush that you are about to use is clean. There shouldn't be any dust or debris stuck on the bristles and the bristles are supposed to be clean, clear and dry so that you can draw your desired patterns without any hassle.
Step2: Dipping In Nail Gel
Whether it's a nail gel or a traditional polish setting, in both cases you have to dip the bristles inside the liquid and then get started with the application. You have to be a bit careful here because if it's a detailed design then you need to focus on where you are moving the brush and what pattern
s
you are drawing. When you are working with a nail art brush, you can't rush it or else you'll end up creating a lot of mess. So the wiser thing to do is to take a deep breath, take full control of the brush and then work on the desired nail art design.
Step3: Clean the Brush
Once you are done with the designing and nail art, the next step involves cleaning and washing the bristles properly. If there's any nail polish left on the brush, it'll be hard for you to use it again. So clean the brush after using it, wash it
dry it and then put it in a safe spot where there's no dust or moisture.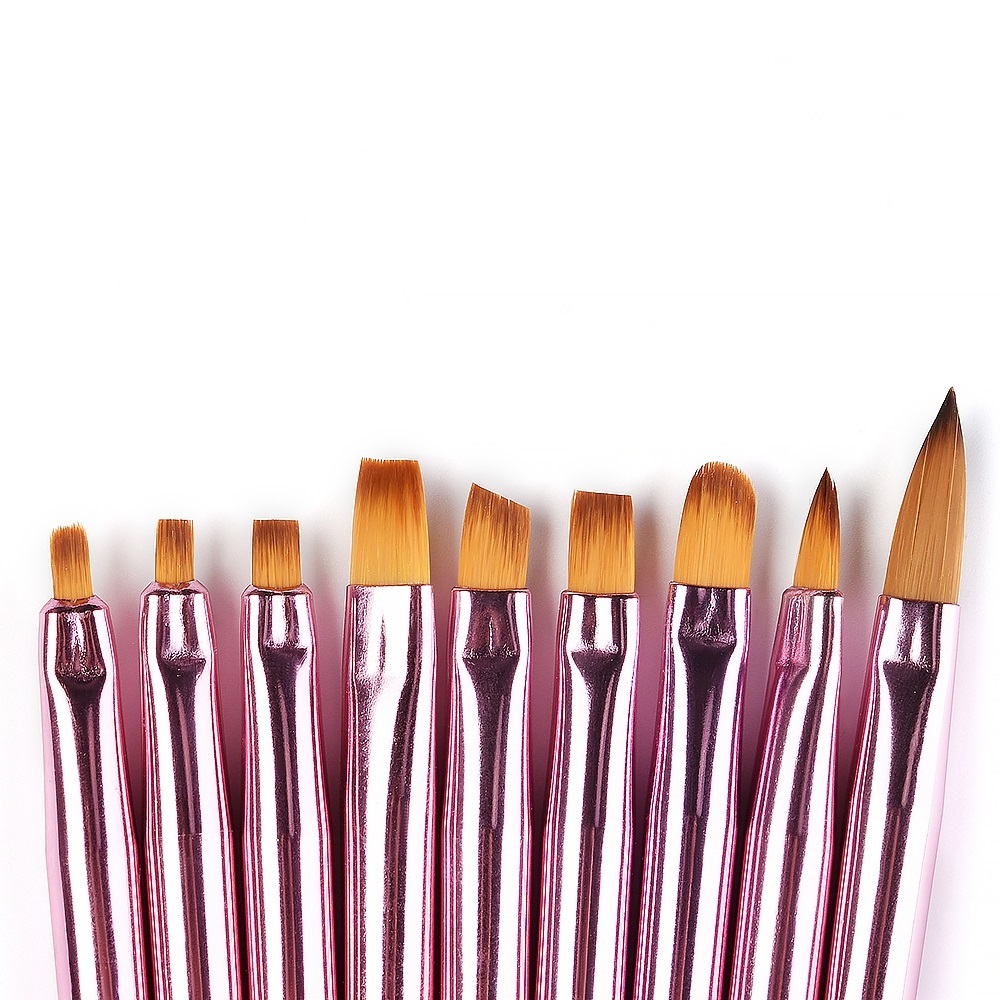 Some of the Best Nail Brushes to Buy In 2021
To cut down the hassle of finding the best nail brush, we are now going to jot down some of the best brands and nail brushes for you.
1-KADSNAILART.com
The first and the very best brand to buy your nail brushes from is KADS. The brand offers some of the best, and high quality nail equipment that comes at a very reasonable price. Most importantly
w
hen it comes to the nail brushes, you'll find a huge variety here with the best bristles that'll help you
design
your nails like never before.
Not only do they offer nail brushes but other nail equipment
including gel polish manicure and pedicure kits. If you are the kind of person who doesn't want to compromise on quality for the sake of saving some money then KADS is the right place for you. They have the best collection of almost everything you need to make your nails stand out from the crowd. From usage to style and holding comfort, you will find KADS nail brushes to be impeccable.
2 -Nail Art Gel Brush Set
If you are looking for something that's worth your money then this nail art gel brush set by K
ADS
is again going to be a win-win for you. The kit comes with some of the best nail brushes that are perfect if you are into gel manicures. The bristles of the brushes are just in accordance with what they should be for gel polish settings.
These brushes come with a great grip because the handle is quite long so you will have complete control when working on a particular hand painted design or when applying glue to your nail beds. Moreover due to the stainless steel, these brushes will last longer for you as they won't fall victim to rust easily.

3-Kolinsky Sable Double Head Dotting Pen Nail Art Brush
The Kolinsky Sable double head dotting nail brush is another one of our most favorite nail brushes. This one is specifically for those who want to work on larger nail patterns like drawing leaves, a point circle, or flower wave point. The alloy brush tube makes this brush quite durable and rust-free. Then there's the acrylic handle that comes in a penholder shape that makes it very easy to hold the brush.
The best part about this brush is that it comes with soft bristles that have a strong toughness and won't easily shed. In a nutshell, with the Kolinsky Sable dotting pen brush, you get pretty much everything you want. It comes with two heads that can be used for multiple nail art and drawing purposes.
4-Crystal Nail Art Brush By KADS
Are you looking for one perfect crystal nail art brush?
Try this one by KADS because we can bet on the fact that with this brush, you won't ever be disappointed. It comes with a bright and delicate handle that's very easy to use and you won't even have any issues with the grip. Moreover, the brush hair quality is top-notch as they are soft but tough all at the same time which means that the bristles won't shed easily even if you use the brush every day.
As far as the construction is concerned, this brush is made
of the best quality material which means that you do get durability with it without spending a fortune. So if you want a reasonably priced nail brush then this is what you need to buy right away!
5-UV Gel Nail Art Brush Set
Are you looking for an affordable gel nail brush set
?
Try this UV nail kit that comes with three different brushes with three different shapes so that you can work on the designs of your choice. What makes this kit a must-buy is a fact that all the brushes in it are made
of the best material which is quite durable too.
All the brushes are quite handy to use not just because they have the best handles but
the bristles are quite soft too. So when drawing any big or small pattern
s
on your nails, you won't have to worry about the bristles shedding.
6-Nail Art Flower Brush Set
Are you into floral nail art? Do you like drawing different shapes and sizes of flowers on your nails? If yes then you need to buy this amazing nail art flower brush set that comes with multiple brushes with different shapes of bristles. Especially if you run a salon where people love your nail art skills then you need to have this kit at your end at all costs.
The brush designs and shapes aren't what make this kit great but there's a lot more to it. Especially
all the brushes are quite durable and
they all come with long handles so that you can have a better grip and control. Overall, if you want the kind of kit that brings you the best value for your money then don't think twice and buy these brushes right away.
The quality, the unique design and the durability are hallmarks of the brush
and we assure you that with this kit, you won't ever have to doubt your nail art skills. These brushes are for everyone whether you run a professional salon or want to try at-home nail art.
Our Top Pick
Among all these above mentioned nail brushes, our top pick is the Kadsnailart.com. The brand offers the best quality of all kinds of nail equipment including nail brushes that can work wonders for you. The brushes are made of the best and the most durable material. These bristles can make them better
.
KADS has always been the best brand when it comes to delivering quality products for people who love their nails.

So if you really want something worthy then why waste another second? Try the KADS nail brush and we assure you that you'll fall in love with the quality and reliability of the brushes. Not only this but you should also try their other nail equipment that also comes with quality and most importantly affordability.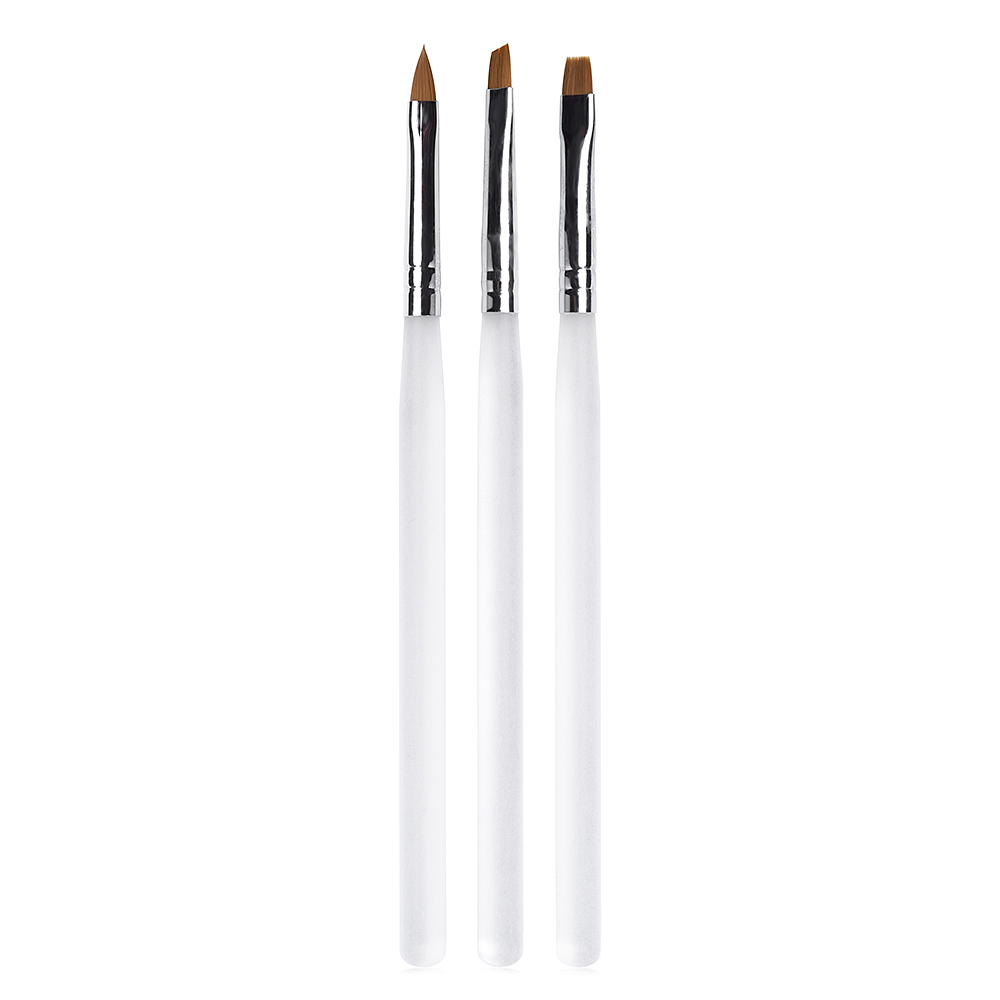 Tips On How To Maintain A Nail Brush
Now that you know everything about the best nail brush and how to use one, it's time to learn about keeping your nail brush in the best shape too. There are several tips you can use to maintain your nail brush and that's what we'll be talking about now. Here are the tips that you need to know about
.
Rinse the brush properly after you have done with your application and then dry the bristles properly.
Secure the brush in some safe places where there's less moisture dust or debris.
Overall Verdict
This is all the information you need about a nail brush and what are the best ones to buy. KADS first because they provide affordable and quality products so you sure will be impressed with what they offer.
Leave a Reply
Your email address will not be published.Required fields are marked. *